SITTING SPOTS !
The Access to Martinique Surf Pro is totally free.
This year, to offer more comfort to spectators, the organization of the MSP decided to install bleachers on the beach, many seats in the heart of the competition! A configuration that deserves to be highlighted as rare on surf competitions where the custom is to settle directly on the sand and rocks. In addition, a spider web misting system will refresh the entire site.
ROOF VIP
The VIP roof will continue to welcome those wishing to attend the Martinique Surf Pro in privileged conditions: drinks, umbrellas, furniture … and breathtaking views of the events!
The VIP reception will be done directly at the wooden kiosk on the competition site.
RESTORATION AND SHOP
Everything is planned to spend a pleasant day with family or friends on the site of the event. The Surfer's Paradise Bar and the refreshment stall offer light snacks and drinks. Fashion addicts and spectators wishing to keep a souvenir of the MSP will find their happiness in the shop: T-shirts, caps, accessories, swimsuits, sportswear …
Access Map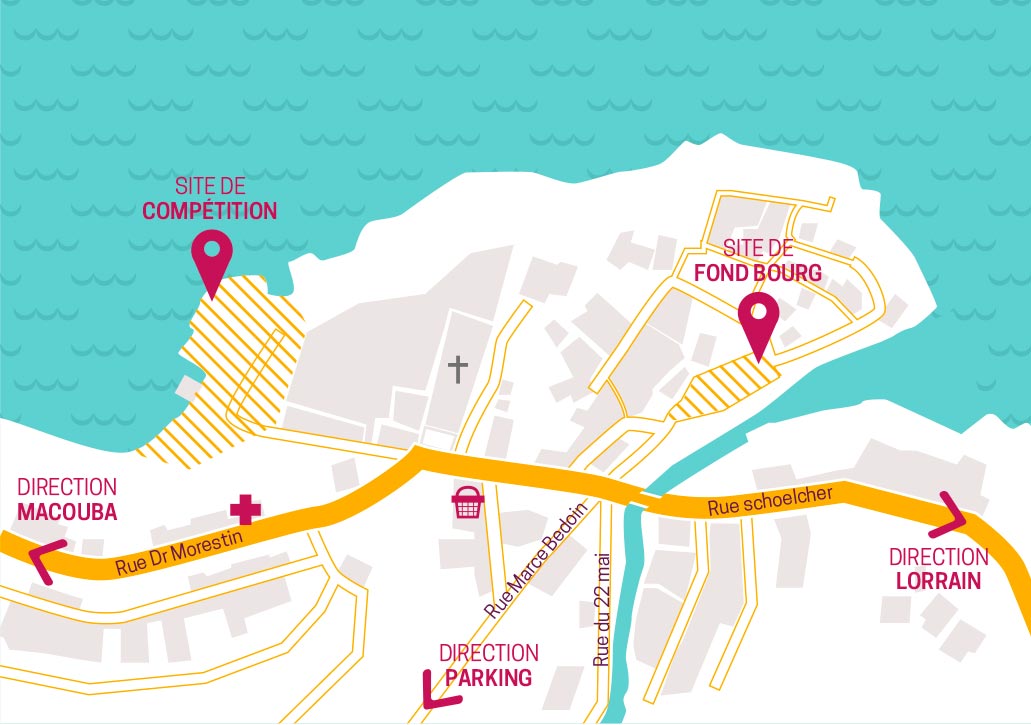 Competition site